Find the Perfect Floor Carpets for Home
In today's time choosing a carpet has become a hard task for many people because floor carpets are an essential component of interior design for both functional and aesthetic reasons. Carpets not only add warmth and comfort to your home but also provide an element of visual appeal to your living space. They can be used to add texture, color, and help reduce noise levels and provide a safer surface for walking, especially for households with children and older adults. They can also improve the air quality in your home by trapping dust and allergens. However, choosing the perfect floor carpets for home from the best carpet manufacturer can be overwhelming given the variety of styles, materials, and colors available in the market. However, with the right guidance, you can easily select the perfect carpet that suits your lifestyle and budget. We will guide you through the factors to consider in this blog.
1. Deciding Size and Shape
It is essential to measure the space where you want to place your floor carpet accurately. This will help you determine the size and shape of the carpet that would fit perfectly in your room. It is recommended to use a measuring tape or ruler and take accurate measurements of the room, keeping in mind any furniture placements, doorways, or walkways that may affect the placement of the carpet.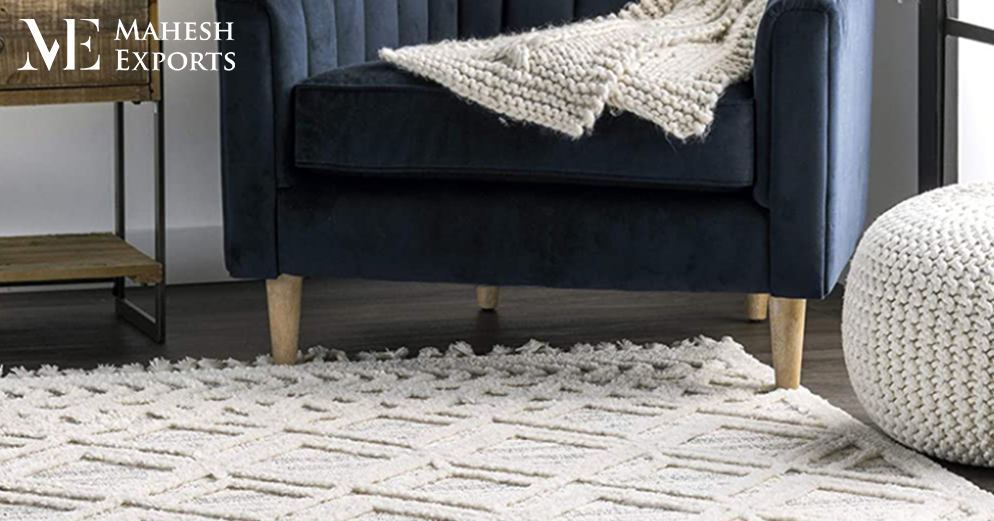 2. Choose the Right Material
Carpets come in various materials, such as wool, nylon, polyester, and Polypropylene. There are unique properties and benefits to each material. Consider the level of foot traffic in the area where you plan to place your carpet and choose a material that can withstand it. Additionally, you may want to consider the level of maintenance required for each material and choose one that fits your lifestyle.
Wool - This is the most popular natural fiber for carpeting when choosing an area rug for the living room, dining room, or any other high-traffic area. For any type of interior design, it is one of the most resilient, flame- and stain-resistant, and environmentally friendly flooring options.
Nylon - Nylon carpet fibers are soft, highly durable, stain-safe, and abrasion-resistant. They are easy to clean and maintain with general care. For bathrooms and outdoors, nylon dries quickly, which makes it an ideal material.
Polyester- Polyester is known for its soft hand, or texture, especially when used in luxurious thick piles. Compared to nylon, it offers comparable styling attributes - loops can be made as well as cut loops, and it takes color very well.
Polypropylene - Previously known as olefin, polypropylene is a solution-dyed synthetic fiber that is suitable for both indoor and outdoor carpeting because it is water- and stain-resistant.
3. Match Style and Color
The style of the carpet is an essential factor to consider when choosing the perfect carpets for living room . The right style can enhance the overall aesthetics of your living space. Consider the pattern, color, and texture of the carpet to ensure that it complements your home's decor. Because a textured carpet can create a cozy and inviting atmosphere in the room carpets.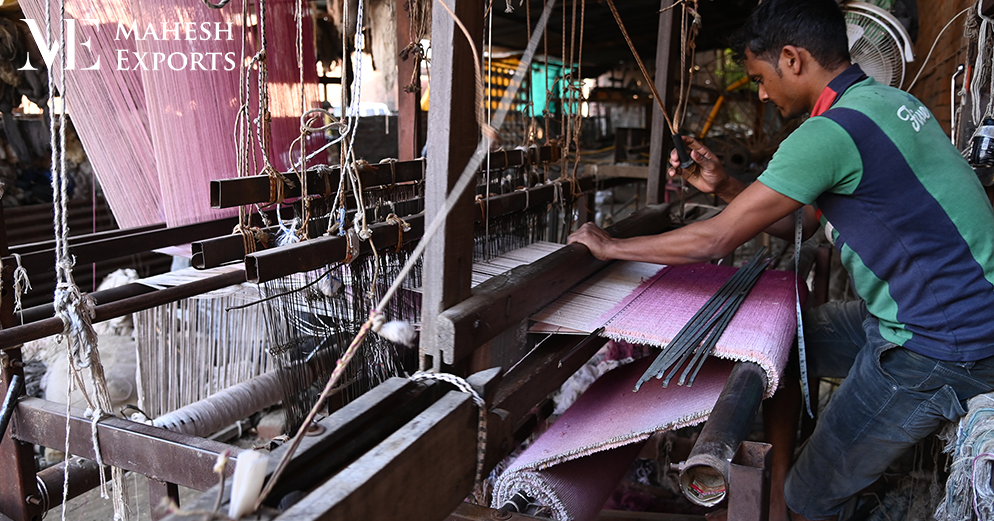 4. Determine Your Budget
Determining your budget before buying a perfect carpet is an essential step in the carpet-buying process. It helps you control your costs, narrow down your options, and ensure that you get a high-quality carpet that meets your needs. By keeping these key factors in mind, you can find the best floor carpet for home that is both functional and stylish while staying within your budget. Remember to also consider the carpet's pile, density, and durability as well as the brand reputation and customer reviews before making a final decision.
5. Get Professional Help
If you're not sure where to start, consider seeking professional help With their expertise, wide selection, customization options, professional installation, and maintenance guidance, you can ensure that your carpets are a perfect fit for your home and lifestyle.
By following these simple guidelines, you can make the process of choosing the right floor carpet much easier and less overwhelming, while also ensuring that the end result meets all of your needs and preferences. If you're considering seeking professional help, at Mahesh Exports , the carpet manufacturer in India, we have a team of experts who can guide you through the carpet selection process. They can help you choose the right carpet based on your lifestyle, budget, and home decor. They also make Handloom carpets, Area carpets, and Modern Carpets in India.