Top 10 Reasons Why You Should Buy Indian Outdoor Rugs
Are you planning to get an outdoor rug for your home but still have doubts about investing in it? So this blog will help you to answer this question because when it comes to enhancing the beauty and functionality of your outdoor space, investing in high-quality rugs can make you a great personality. Indian outdoor rugs, in particular, have gained significant popularity in recent years due to their exceptional craftsmanship, vibrant designs, and durability. If you are considering purchasing outdoor rugs for your outdoor space or garden, here are the top 10 reasons why you should buy Indian outdoor rugs:
1. Rich Cultural Heritage
India is known for their Rich Culture like - clothes, sweets, food, and history. Likewise, India is also known for rugs that have a rich cultural heritage that stretches across centuries. The intricate patterns and designs are evidence of the skill and artistic talent of the weavers. Each rug tells a unique story, reflecting the diverse cultures and traditions of India. By including Indilat's the reason for the popularity of Indian carpets and rugs.
2. Exceptional Quality
When you go to buy a rug, the first thing you notice is the quality of the rug, and Indian outdoor rugs are renowned for their exceptional and premium quality. Skilled weavers who are experts in their craft use techniques that have been passed down for many generations to create beautiful rugs. These rugs are not only pleasing to look at but are also made to be very strong and durable. The use of high-quality materials ensures that these hand-knotted rugs can handle different weather conditions, which means they are a good choice to use outside.
3. Vibrant and Attractive Designs
One of the most important features of Indian outdoor rugs is the vibrant and attractive designs of geometric patterns as well as flowers design, and these rugs can easily make an eye-catching design that can instantly transform any outdoor space into a visual masterpiece. The brilliant color combinations and diligent detailing make Indian outdoor rugs a true work of art.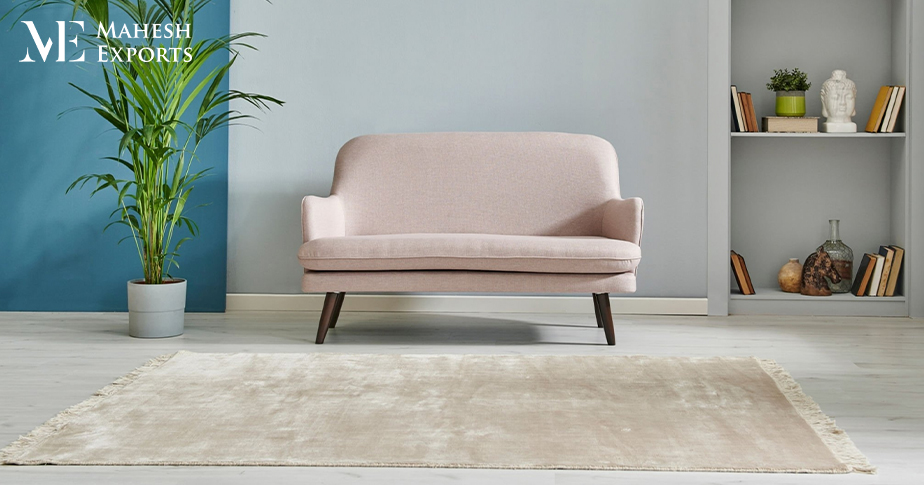 4. Adaptable and Functional
Indian outdoor rugs offer great adaptability and functionality of their rug. Whether you want to create a cozy seating area in your outdoor space or in your garden. These rugs can easily fit into different outdoor spaces. They feel comfortable and welcoming to walk on and make your outdoor living area cozy and unique.
5. Durability and Longevity
Another thing about outdoor rugs is durability because it is a crucial factor to consider. Indian outdoor rugs are designed to be strong and durable for outdoor use. They are made with tough materials and skillful workmanship, so they can handle lots of people walking on them, exposure to sunlight, and different weather conditions without getting damaged or looking worn out. You can enjoy the beauty of Indian outdoor rugs for many years to come.
6. Eco-Friendly Choice
If you are an eco-friendly person or who prioritizes sustainability, Indian outdoor rugs are an excellent choice. Because many Indian rugs are crafted using natural fibers like jute, cotton, and wool, which are renewable and biodegradable resources. By adopting Indian outdoor rugs, you contribute to a more eco-friendly and environmentally conscious lifestyle.
7. Easy Maintenance
As you know, cleaning is not an easy task for everyone. So, to end this worry of yours. Indian outdoor rugs are designed with easy maintenance in mind. Most rugs are resistant to stains, mold, and mildew, making them effortless to clean and maintain. Regular vacuuming and occasional spot cleaning are usually sufficient to keep these rugs looking their best.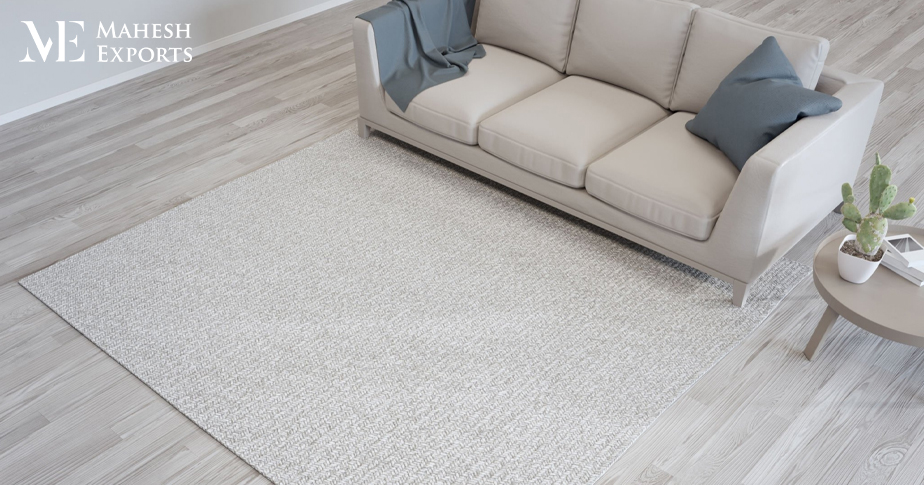 8. Affordable Luxury
Nowadays every person has to buy anything keeping in mind the budget. Therefore Indian outdoor rugs you can buy at affordable prices because these are both fancy and classy, but they don't cost a fortune like other expensive rugs. They are made well, have beautiful designs, and are reasonably priced. This means that even people with a limited budget can make their outdoor areas look stylish and elegant with these rugs.
9. Enhance Comfort and Style
Also, Indian outdoor rugs can make your outdoor living area more comfortable and stylish. These rugs are soft to walk on and create a cozy and inviting atmosphere for relaxing and socializing. They also come in beautiful designs and colors that make your outdoor space look better and feel like an extraordinary of your home.
10. Wide Range of Options
If you get bored with the same color quickly then there is nothing to worry about because Indian outdoor rugs come in a wide range of sizes, shapes, and designs, allowing you to find the perfect rug that suits your personal style and outdoor space requirements. Indian rug manufacturers provide a wide range of rugs in different sizes, so you can choose whether you like a small or a big rug.
In conclusion, Indian outdoor rugs offer a wonderful combination of cultural heritage, high quality, beautiful designs, flexibility, and long-lastingness. These rugs not only make your outdoor space look better but also give you comfort, usefulness, and affordability. When it comes to buying Indian outdoor rugs, Mahesh Exports is the top carpet manufacturer in India that provides good quality, skilled craftsmanship, and customer satisfaction. With Mahesh Exports, you can improve your outdoor space and living rooms with their excellent range of handmade rugs, handmade carpets, kilims, and durries that have a rich cultural heritage, vibrant designs, and great durability.